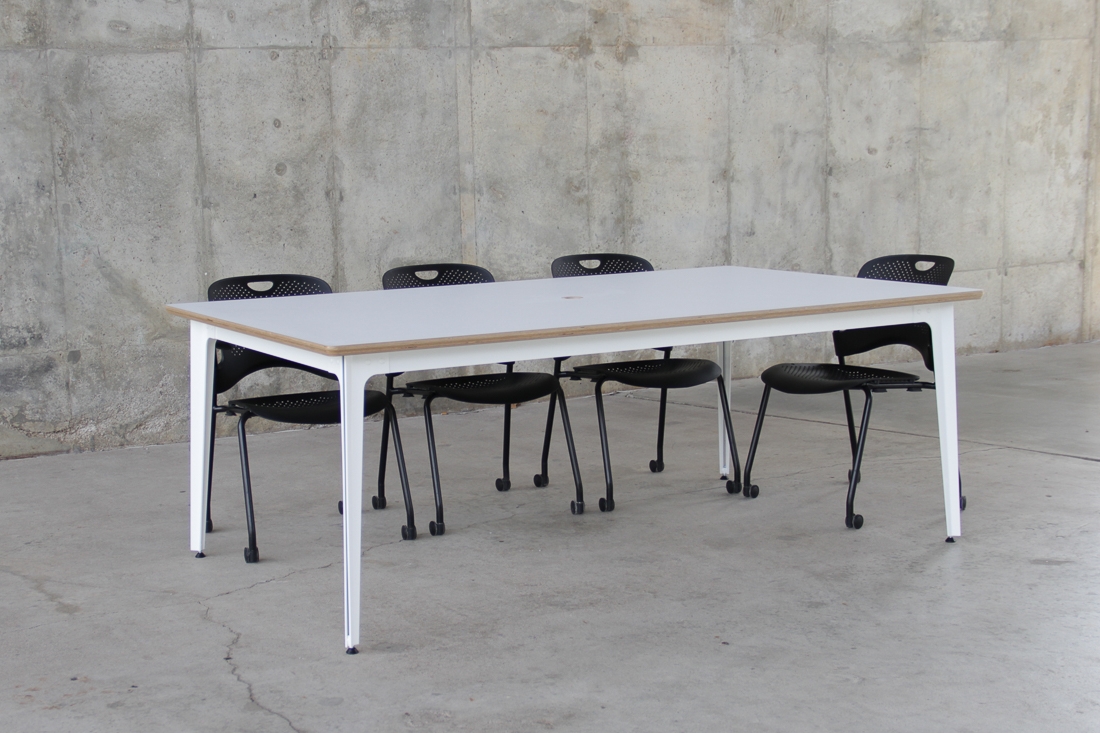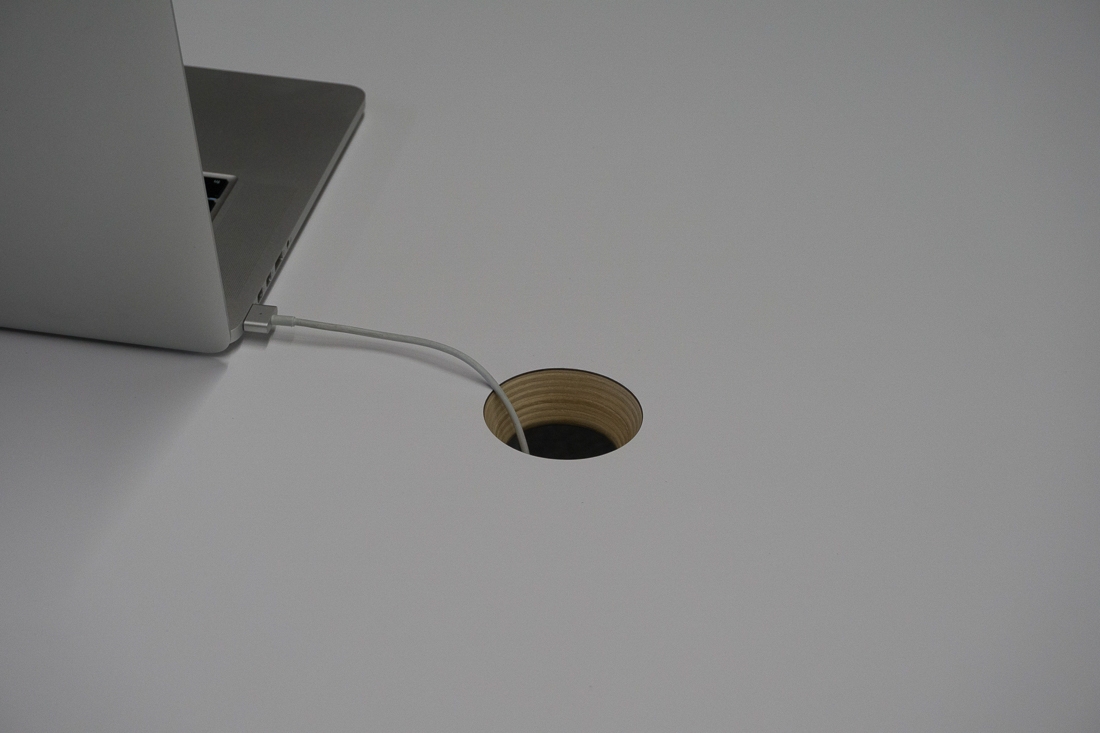 CENTER OF THE ROOM, CENTER OF ATTENTION
SLOT table, AKA "SLOTTY"
Slotty is classy enough for the boardroom while looking just as good holding up Solo cups in an epic beer pong match (should your company allow this). Long or short, this table will handle anything you throw at it with style and grace.
Materials
Durable high pressure laminate over premium plywood (or engineered wood) top with exposed substrate edge.
Formed steel legs with powder coat finish.
Slot table available in most laminates and powder coated in any RAL color, just ask!
dimensions
Mtg Table: 84"L x 36"W x 29"H thru 96"L x 48"W x 29"H
Conf Table: 168"L x 48"D x 29"H
*Custom Sizes Available
Options
5" hole w/ Cord Wrangler at center of table top available
Downloads
3d Models: Mtg Table dwg / Sketchup / Revit Conf Table dwg / Sketchup / Revit